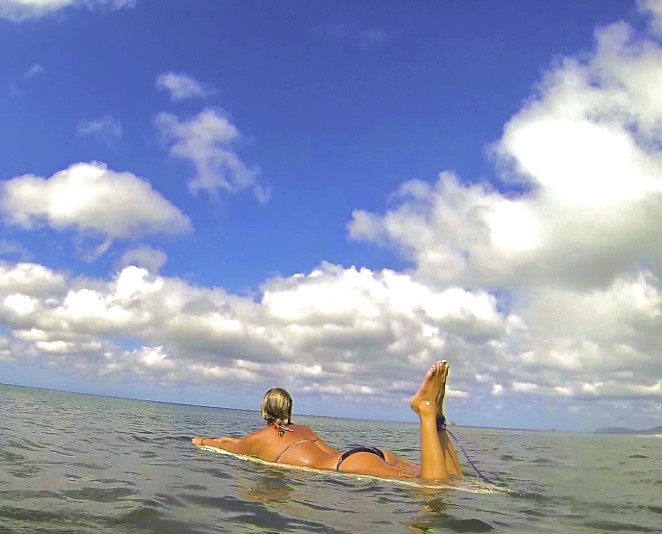 Because we live in a world that loves conditionally. Mad Crazy Love is a rare feeling that is romantic. Yet incomplete. Incomplete of society's approval.
I could see for miles, and miles and miles, in between sets.
Where, are, we?
It came rushing in like a powerful unstoppable wave, unconscious and insane, energy everywhere.
Caught off guard, my heart was disarmed, like a surfer being sent through the wave washing machine.
Is this what love feels like? A surge of intense electrifying energy, spinning me around, and around and around...
Like a thick-lipped wave, heavy, a meanness, curling over with the potential of crushing hearts.
The thunderous sound as it broke on the shore, was Mother Natures way of saying, "This moment is real."
This is what love sounds like, love is a feeling. The energy dissipated.
The tide kissed the sand gently, as it rolled back and forth. Can you hear that? The sound of the small rolling pebbles...
Comforting whispers of love That's when I knew, I shouldn't be out here all alone.
I've only ever felt truly alone, when loving the wrong person. The dark thought, oh the shame.
Pleasure moments hang upon the crest of a wave, as easy as the paintings hung on the walls of the tattoo shop, this feeling felt permanent like the tattoo ink on a forearm.
A scar for life, in your light I learn how to love. Are you jealous of the ocean's generosity?
As easy as the feeling washed over my aura, it is now a permanent fixture within my soul. Love is a feeling!
The sun began to hide from the day and as it caught fire, it drowned itself in the sea. Who has mistreated you?
Mother Nature used the colors floating on the surface of the ocean, to create a vivid finger painting across the sky. Humankind is being led along an evolving course that directs the inner dream.
This is proof that love does exist! !!!
And that, is Mad Crazy Love
As I paddled toward the shore, my thoughts alternated between the moment and the memory of the night we spent under the stars.
It was there, in the shadow beneath the moon, I realized our suffering is the same.
And that, is Mad Crazy Love
Pink Floyd played on, the rain washed past hurts away, walls crumbled down and the heart shed its skin.
The days marched on, the once two lost souls were made whole. Maybe we spoke to soon?
What do I know about love you say? Love is a feeling. Love does not exist based on length of time in knowing someone you fool. How can you tell me this isn't love? Love is what makes you feel alive! So fucking A L I V E. It is that rapture of feeling alive where love and life exists.
And that, is Mad Crazy Love You fool ...